This is an archived article and the information in the article may be outdated. Please look at the time stamp on the story to see when it was last updated.
WOODSTOCK, Ill. — New details were revealed Thursday in the case of a missing 5-year-old Crystal Lake boy who was found dead. Andrew "AJ" Freund was apparently beaten to death.
The McHenry County Coroner said the autopsy found that the cause of death was craniocerebral trauma as a consequence of multiple blunt force injuries.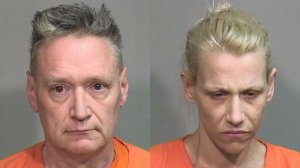 Officials also said the body found Wednesday was positively identified as AJ.
His parent Andrew Freund Sr., 60, and JoAnn Cunningham, 36, are being held on $5 million bond each after appearing separately in McHenry County Court. They both opted for public defenders.
Through tears, Cunninham looked down, shaking her head as the charges against her were recited in court. Freund Sr. showed no emotion. Both face first degree murder charges. Authorities said they forced their son AJ to take a cold shower for an "extended period" of time, then beat him to death.
Authorities said they both gave information about the boy's body after being confronted with forensic evidence.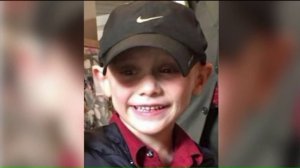 At the family home in Crystal Lake a memorial for AJ grew with toys and balloons as neighbors came to pay their respects. Police removed the items so the toys and balloons can be given to AJ's brother.
Freund Sr. and Cunningham will be arraigned on April 29 at 9 a.m.