This is an archived article and the information in the article may be outdated. Please look at the time stamp on the story to see when it was last updated.
CHICAGO — Organizers of a recent anti-violence protest that shut down Lake Shore Drive are planning a new protest for Labor Day.
The Rev. Gregory Livingston of the New Hope Baptist Church in West Humboldt Park said he plans to shut down the Kennedy Expressway leading in and out of O'Hare International Airport starting at 11:30 a.m. Monday.
The group plans to meet at Cumberland and I-90 and then walk onto the Kennedy at noon before heading west to River Road.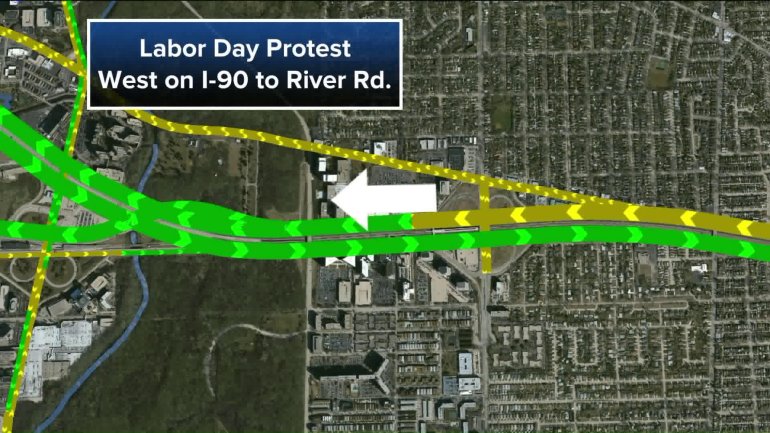 Protesters plan to cross the median at River Road to block southbound and northbound traffic.
On Friday, Chicago Police Supt. Eddie Johnson and several other law enforcement leaders discussed holiday patrols and how the protest would be handled. Police have met with local municipalities as well as protest organizers and said marchers will not be on the Kennedy.
Illinois State Police said they will not interrupt traffic and a plan is in place that would include arrests.