This is an archived article and the information in the article may be outdated. Please look at the time stamp on the story to see when it was last updated.
Tomorrow, Jesse Jackson Jr and his wife Sandi will stand before a federal judge in Washington D.C.  to find out how long he's going to prison.
Almost six months ago, with tears in his eyes, the former congressman stood before a different judge and plead guilty to using his campaign money for personal expenses—in many cases, on extravagant items.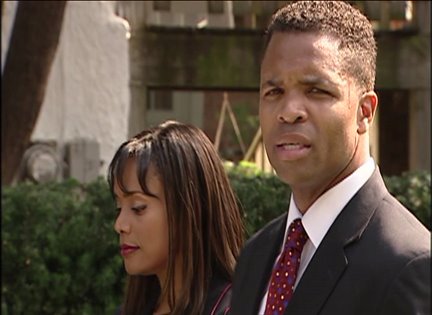 Jackson was charged with using $750,000 in campaign cash to buy a Rolex watch, Michael Jackson memorabilia, even expensive elk heads to name a few of the lavish purchases. His wife was charged with tax fraud for going along with the financial deceit.
Last November, Jackson resigned from congress after holding office for more than 17 years. His wife resigned as alderman in January.  It was bitter ending after news of a federal investigation became public and forced their hands.
Tomorrow marks the end of an era for a man who had everything; power, a future and a name recognized the world over. Jesse Jackson Jr has lost everything and tomorrow he learns how long he will lose his freedom, too.