This is an archived article and the information in the article may be outdated. Please look at the time stamp on the story to see when it was last updated.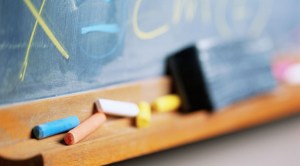 A 12-year-old boy in the northwest suburbs has contracted a probable case of the mumps.
Fremont Middle School was Mundelein notified on May 1 that one of their students had been diagnosed with the disease, officials at Fremont School District 79 tell the Chicago Tribune.
The boy returned to school Monday. It's unclear how the student contracted the mumps, officials said
The boy returned to school May 5, Van Duch said. The district doesn't know how the student contracted the mumps, she said.
Also this week, health officials issued a warning after a possible case of the mumps was reported at Evanston High School.
A letter went home describing the symptoms of the mumps virus and asked parents to make sure students are up-to-date on vaccinations.
The Chicago Tribune also reports that as of  April 29, there had been 65 cases of mumps reported across the state in 2014, including at least nine students at the University of Illinois at Urbana-Champaign who were diagnosed after coming back from spring break.
The mumps can include a few days of fever, headache, muscle aches and swelling of the salivary glands. It's usually spread through coughing or sneezing.
Most children receive a mumps vaccine around their first birthday and another dose by age six.