This is an archived article and the information in the article may be outdated. Please look at the time stamp on the story to see when it was last updated.
A shipment of 18 human heads stopped by customs officials at O'Hare International Airport was sent here from Rome to be cremated after being used in medical research, officials said Tuesday.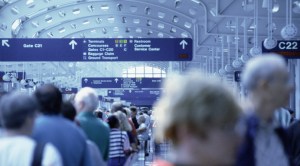 According to a spokeswoman for the Cook County Medical Examiner's Office, the specimens were shipped before Christmas.
"The embalmed heads are anatomical specimens used for research and were properly preserved, wrapped and labeled when they arrived at the airport," said ME office spokeswoman Mary Paleologos in a news release.
The three sealed coolers holding the specimens was held by customs because the final destination was not clearly indicated on the paperwork. They were delivered to the medical examiner's office on Monday so they could be properly stored while officials investigated the shipment.
On Tuesday morning, a cremation service from Schiller Parked arrived at the ME's Office with paperwork for the specimens. The cremation service says they were shipped back to the United States for final disposal. The remains will not be released until federal authorities confirm the paperwork.
The ME's Office will photograph and x-ray the specimens for record purposes, Paleologos said in the release.