This is an archived article and the information in the article may be outdated. Please look at the time stamp on the story to see when it was last updated.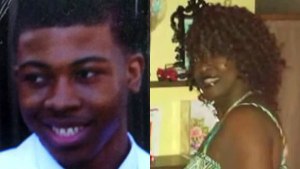 CHICAGO — A Chicago police officer is speaking out, months after he accidentally shot and killed a woman while responding to a call.
Officer Roberto Rialmo, 26, is under investigation but has not been charged. Rialmo had responded to a domestic disturbance call about 19-year-old Quintonio LeGrier.
He claims that when he arrived at the home, LeGrier threatened him with a bat. He fired eight rounds, killing Legrier.
One of Rialmo's bullets also killed Bettie Jones, 55, who was standing behind LeGrier.
In a new interview with The Marshall Project, Rialmo said "I feel terrible about it to this day, and will for the rest of my life. But people don`t know how it was to be in that situation, and 'sorry' will never cut it."
Earlier this year, Rialmo's filed a lawsuit against the teenager's estate, arguing that LeGrier's actions prompted the shooting and caused the officer "extreme emotional trauma."