This is an archived article and the information in the article may be outdated. Please look at the time stamp on the story to see when it was last updated.
CHICAGO – Prosecutors say they won't charge a Chicago police officer who fatally shot a college student and his neighbor while responding to a domestic disturbance in 2015.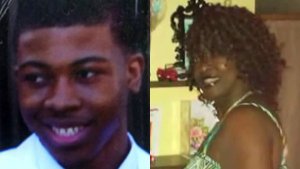 The Cook County State's Attorney's Office says there's "insufficient evidence" to prove Officer Robert Rialmo didn't act in self-defense when he shot 19-year-old Quintonio LeGrier, who Rialmo said charged at him with a baseball bat, and 55-year-old Bettie Jones, whose shooting the department has called an accident.
The shooting was investigated by the city agency that oversees police misconduct, the FBI and the Illinois State Police. It happened about a month after a video was released showing white police officer Jason Van Dyke shooting black 17-year-old Laquan McDonald 16 times in 2014. Van Dyke has pleaded not guilty to a murder charge in McDonald's death.
Full reports on the decision here (pdf)