This is an archived article and the information in the article may be outdated. Please look at the time stamp on the story to see when it was last updated.
A man, who just gotten married earlier in the day, was one of two people killed in a crash in Crown Point, Indiana late Saturday night.
49-year-old William "Riley" Knight and his new bride had just left their reception when they spotted a woman stranded on 109th Ave near Lane St  in unincorporated Lake County, Indiana.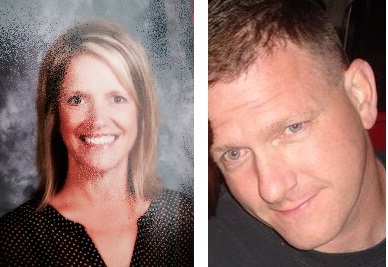 It was Linda Darlington, a 42-year-old teacher from Crown Point. Her car had slid down an embankment.
Knight stopped to help.
Those who knew him, like longtime friend Angie Lowe, were not surprised. She says, he was always a "serviceman," whether in uniform or a tux.
"He would stop and help anyone in any shape and form," Angie said.
Knight and Darlington were trying to cross the road when they were hit three times.
"One of the first vehicles was coming eastbound and struck both individuals," said Lake County Sheriff John Buncich.  " A car right behind them also struck  the two and unfortunately a third vehicle also struck the couple."
Both Knight and Darlington were dead at the scene.
Knight's wife Nikki was not injured physically.
But friends say  she is devastated emotionally.
Darlington leaves behind a husband and 3 children.  Knight leaves two children and two stepchildren. He served in the army and was active in community theater.
Police are still investigating the road conditions at the time of the accident but say none of the drivers involved was under the influence of alcohol. No charges are expected.
.