This is an archived article and the information in the article may be outdated. Please look at the time stamp on the story to see when it was last updated.
A dolphin born less than a week ago at Brookfield Zoo has suddenly died.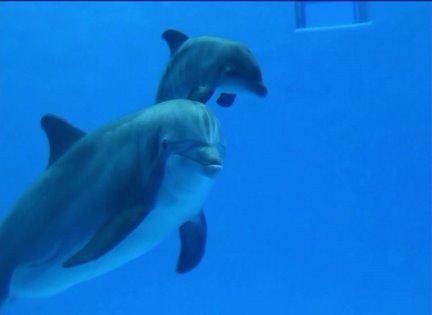 The health of the calf took a turn yesterday when the frequency and duration of nursing began to diminish, according to the zoo.  The dolphin's health continued to decline, with staff at one point forced to step in to administer CPR in order to resuscitate her.  That attempt was not successful.
The zoo released a statement, that said in part, "This was devastating to everyone in our zoo family, but particularly to the dolphin staff.  Our experienced veterinary and marine mammal staff provided the best possible care to the calf's 26-year-old mother, Allie, throughout her pregnancy."
A necropsy on the dolphin is pending.