This is an archived article and the information in the article may be outdated. Please look at the time stamp on the story to see when it was last updated.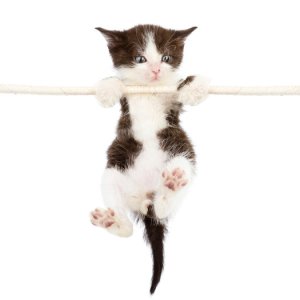 A legendary sporting event will have some competition next year: The Puppy Bowl will have to compete against cats.
Bloomberg Businessweek reports that the Hallmark channel is launching "The Kitten Bowl."
It will be played during the Super Bowl in February.
Animal Planet launched its Puppy Bowl in 2005. About 12 million people watched last year's broadcast.
The Kitten Bowl will be hosted by Howard Stern's wife and Yankees announcer John Sterling.
For more information:
http://www.hallmarkchannel.com/kittenbowl
http://animal.discovery.com/tv-shows/puppy-bowl