This is an archived article and the information in the article may be outdated. Please look at the time stamp on the story to see when it was last updated.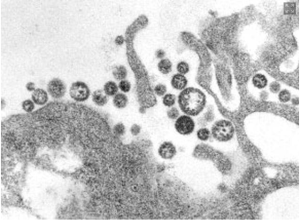 NEW JERSEY – A New Jersey man died Monday evening from Lassa fever, an infectious disease rarely found in the United States, the New York Daily News reports.
The man was returning from Liberia, entering the U.S. though the JFK International Airport May 17. Though the man did not show any symptoms during the flight, he went to a New Jersey hospital the next day complaining of a sore throat and feeling lethargic.
Though health care officials say there is no cause for alarm, the Centers for Disease Control has been monitoring the people the man may have come in contact with during his flight. Lassa fever is fatal only about 1 percent of the time.
Lassa fever is spread through contact with blood, feces or vomit from an infected person. While most cases of Lassa fever are mild, more severe symptoms include fever, vomiting, organ failure, shock and even bleeding from the eyes, nose and gums.
The CDC reports about six other cases of the disease coming to the U.S., none of which spread the illness person to person.