This is an archived article and the information in the article may be outdated. Please look at the time stamp on the story to see when it was last updated.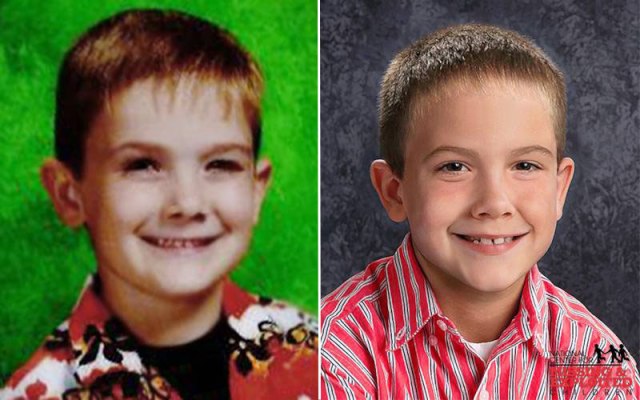 This is much more than an age progressed photo of Timmothy Pitzen to his maternal grandmother.
This amazingly crisp and clear look at what the missing Aurora boy would look like today at age eight brings tears to Alana Anderson's eyes.
This is what Timmothy looked like at six years old when he disappeared in May of 2011.
The National Center for Missing and Exploited Children released the age progressed photo and new interviews with his aunt and uncle today. They hope to create renewed interest in the case.
Dan Ferrelli of the Aurora Police Department says giving the public a look at what Timmothy would look like today is an invaluable tool in the search.
On the morning of May 11th, 2011 Timmothy's mother Amy Pitzen-Fry picked him up from his aurora middle school. She told school officials there was a family emergency. But there was not. Instead she took the six-year old on a trip. The two went to the zoo, a water park and then finally a resort in the Wisconsin Dells.
This is video of the last time Timmothy was seen on May 13th at that resort.
Two days later, the mother committed suicide in a Rockford, Illinois hotel. She left behind a note saying, "Timmothy was safe, with someone who loved him— and he would never be found."
Timmothy's grandmother is just holding out hope she will see him again.
RELATED: Police still searching for Timmothy Pitzen, 2 years later
[protected-iframe id="0cefea7cbba13c9921b976a444a8ee20-41641997-42439870″ info="//player.vimeo.com/video/75616747″ width="600″ height="338″ frameborder="0″ webkitallowfullscreen="" mozallowfullscreen="" allowfullscreen=""]