This is an archived article and the information in the article may be outdated. Please look at the time stamp on the story to see when it was last updated.
CHICAGO — A 57-year-old woman beloved by her community was on her way to help a woman who lived down the street Saturday when she was attacked and mauled to death by a dog, neighbors say.
Friends say Karen Brown was afraid of dogs and often hopped over fences to avoid a pit bull known as a problem in the neighborhood before it attacked her Saturday around 12:25 p.m. on the 10100 block of South Calhoun Avenue.
"I miss her already, she was a loving caring person," neighbor Thelma Brown said. "Everyone called her 'Punchie' around here,"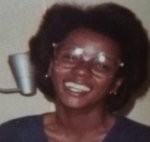 According to neighbors, the pit bull was kept in an unfenced backyard by owners who kept many neglected dogs in crates, and they suspected the owners were involved with dog fighting. One neighbor said she avoided watering her flowers for fear of being attacked.
"Pitbulls they get a reputation. I've had pitbulls. They're the most loving dogs in the world. It's all about the owner," neighbor Tim Riley said.
Chicago police say the dog bit Brown on her neck and her body, and officers arriving on the scene shot and killed the dog when it lunged at them. Brown was rushed to University of Chicago Medical Center and later pronounced dead.
At a vigil held in her honor Sunday evening, more than 100 people came out, including family, friends, former postal workers and even past neighbors who used to live in the neighborhood.
"Obviously, by the crowd that's standing out here I think she was truly loved by the community," her brother Keith Brown said.
Police say they are still trying to locate the owner of the dog. Neighbors say they realize this was an accident, but they want the dog's owners to turn themselves in and take some responsibility.