This is an archived article and the information in the article may be outdated. Please look at the time stamp on the story to see when it was last updated.
By Barbara Starr. Ed Payne. Catherine E. Shoichet and Pamela Brown, CNN
The normal buzz of the Washington Navy Yard's 3,000 workers will be replaced by the meticulous work of forensics teams, looking for answers after a military contractor gunned down 12 people and wounded eight others.
The installation is closed Tuesday to all but essential personnel. Investigators have questions to ask, measurements to take and information to sift through.
Mid-morning, Defense Secretary Chuck Hagel and other Department of Defense leaders will lay a wreath at the Navy Memorial plaza to honor the victims of Monday's shooting.
Dead is the gunman, Aaron Alexis — a former Navy reservist with a "pattern of misconduct" — and 12 others — a mix of civilian workers and military contractors.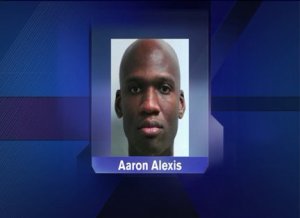 Authorities said Alexis was killed after an encounter with security. They gave no other details.
Alexis began at the Navy Yard last week, but worked at multiple Navy offices over the summer, said employer Thomas Hoshko, CEO of The Experts, an HP subcontractor. Hoshko said there were no reports of problems with Alexis at the other Navy offices.
In addition to the dead gunman, whom authorities identified earlier, police late Monday released the names and ages of seven of the 12 people killed in the shooting. None of the seven was military personnel. They are Michael Arnold, 59; Sylvia Frasier, 53; Kathy Gaarde, 62; John Roger Johnson, 73; Frank Kohler, 50; Kenneth Bernard Proctor, 46; and Vishnu Pandit, 61. The names of the other five will be released once their families have been notified.
Eight people were injured in the shooting, Washington Mayor Vincent Gray told reporters Monday night. Three of those were injured by gunfire, and the others had other types of injuries, such as bruises and chest pain. Earlier Monday evening, Navy Vice Adm. William D. French said 14 people were injured.
Washington police are confident that only one person was involved in Monday morning's shooting at the Washington Navy Yard, and they are lifting a shelter-in-place order for residents who live nearby, Police Chief Cathy Lanier said Monday night.
Weapons
Authorities have recovered three weapons from the scene of the mass shooting, including a shotgun that investigators believe Alexis brought into the compound, federal law enforcement sources with detailed knowledge of the investigation told CNN on Tuesday. The other two weapons — handguns — may have been taken from guards, the sources say.
Earlier information that Alexis may have used a semiautomatic AR-15 rifle may have been incorrect, the sources said.
Investigators believe Alexis rented an AR-15 but had returned it before Monday's shootings, the sources said. Authorities are still investigating how many weapons Aaron had access to, the sources said.
Tell us about the shooter
Authorities are still searching for more information about Alexis, and they're asking the public for help.
"No piece of information is too small," said Valerie Parlave, assistant director in charge of the Washington FBI Field Office. "We are looking to learn everything we can about his recent movements, his contacts and associates."
Even as the FBI ruled out any other shooters in the rampage at the headquarters for Naval Sea Systems Command, Metropolitan Police were trying to track down at least one person to determine whether that individual had any involvement.
"We'll continue to seek information about what the motive is. We don't have any reason at this stage to suspect terrorism," Gray told reporters, "but certainly it has not been ruled out."
The other possible suspect was described by police as a man, between 40 and 50, wearing an "olive drab-colored" military-style uniform.
"We still don't know all the facts. But we do know that several people have been shot and some have been killed," President Barack Obama said Monday afternoon. "So we are confronting yet another mass shooting. And today it happened on a military installation in our nation's capital."
Obama called the shooting a "cowardly act" that targeted military and civilians serving their country.
"They know the dangers of serving abroad," he said, "but today they faced the unimaginable violence that we wouldn't have expected here at home."
Witness: People pushed their way out of building
The violence began at 8:20 a.m., when several shots were fired inside the southeast Washington facility.
D.C. Metropolitan Police officials told CNN that Alexis drove onto the installation and parked before walking a short distance to Building 197. Once inside, according to an official, Alexis made his way to an overlook above the atrium and opened fire.
Two witnesses told CNN affiliate WJLA-TV that they heard a fire alarm go off in the building where they worked, then saw a man with a rifle down the hallway as they left the building.
"He aimed the gun and fired our way," Todd Brundidge told WJLA.
People frantically ran down stairs to get out of the building, Brundidge said.
"They were pushing. They were shoving. People were falling down," he told WJLA. "As we came outside, people were climbing the wall trying to get over the wall to get out. …. It was just crazy."
The injured included a Washington police officer who has been hospitalized and a base security guard officer, said Metropolitan Police Department spokeswoman Saray Leon.
Three people, including the D.C. police officer, were admitted to MedStar Washington Hospital Center with multiple gunshot wounds. They are expected to survive, chief medical officer Janis Orlowski told reporters.
One person was pronounced dead at George Washington University Hospital, said Dr. Babak Sarani, chief of trauma and acute care there.
Details about gunman emerge
As authorities investigated the deadly shooting, across the country details about the gunman began to emerge.
The FBI said it identified Alexis using fingerprints and ID.
He was in the Navy's Ready Reserve, Navy Secretary Ray Mabus told CNN. In the past, he was an enlisted petty officer working on electrical systems. He was discharged from the Navy following a "pattern of misconduct," a U.S. defense official said. The military is reviewing his files.
Alexis had an active ID and entered the base legally, a federal law enforcement official said.
Outside Fort Worth, Texas, friend Michael Ritrovato said Alexis had recently been frustrated with the civilian contractor about a payment issue. But Ritrovato said his friend never showed signs of aggressiveness or violence, though he played a lot of shooting video games online.
"It's incredible that this is all happening, because he was a very good-natured guy," Ritrovato said. "It seemed like he wanted to get more out of life."
In Seattle, police said they arrested Alexis in 2004 for shooting out the tires of another man's vehicle in what Alexis later told detectives was an anger-fueled "blackout."
Government buildings, schools tighten security
Security was stepped up at the Pentagon after the shooting.
And at least eight schools went on lockdown as a precaution, the Washington public schools said.
Air traffic to Reagan National Airport in northern Virginia, the closest airport to downtown Washington, was suspended after the shooting but later resumed, the Federal Aviation Administration said.
Officials postponed a Washington Nationals baseball game that had been scheduled for Monday night at Nationals Park, just a few blocks from the Washington Navy Yard.
The military installation will be closed to all but emergency personnel and traffic Tuesday, the Naval District of Washington's Facebook page said.
The Navy Yard is the headquarters for Naval Sea Systems Command — a workplace for about 3,000 people — and is the largest of the Navy's five system commands. It has a fiscal year budget of nearly $30 billion.
"With a force of 60,000 civilian, military and contract support personnel, NAVSEA engineers, builds, buys and maintains the Navy's ships and submarines and their combat systems," the Navy said.
Eleanor Holmes Norton, Washington's congressional delegate, described the Navy Yard as a "very secure facility."
The Navy Yard, the Navy's oldest land establishment, was created in 1799 after an act of Congress, the Naval History and Heritage Command says. Originally envisioned as a shipbuilding and fitting facility on the Anacostia River, it serviced some of the Navy's most famous early vessels, including the USS Constitution.
Burned during the War of 1812, the Navy Yard was transformed into a center for ordnance and technological development. The facility was the world's largest ordnance plant during World War II, but its military role steadily diminished during the Cold War era.
Today, the Navy Yard includes the headquarters of Naval District Washington and is home to a naval museum. The area around the facility has been marked in recent years by significant commercial and residential revitalization.
CNN's Barbara Starr reported from Washington, and CNN's Catherine E. Shoichet reported from Atlanta. CNN's Chris Cuomo, John King, Deborah Feyerick, Evan Perez, Tom Cohen, Dan Merica, Larry Shaughnessy, Brian Todd, Alan Silverleib, Susan Candiotti, Joe Johns, Eliott C. McLaughlin, Joe Sterling, Paul Courson and Ed Lavandera contributed to this report.
TM & © 2013 Cable News Network, Inc., a Time Warner Company. All rights reserved.