This is an archived article and the information in the article may be outdated. Please look at the time stamp on the story to see when it was last updated.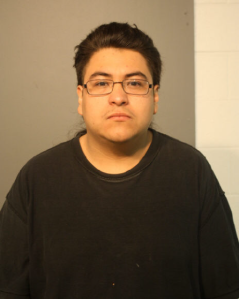 Bond is denied for a man charged with robbing and beating a man to death in Lincoln Park.
Prosecutors say Marco Alvarado and another man punched Jacob Klepacz in April.
Klepacz was beaten, robbed, and left to die. Authorities say Alvarado e stole Klepacz's wallet and cell phone.
Alvarado is charged with two counts of murder, plus two counts of robbery, all felonies.
For the past three months, Klepacz family and friends  were searching for answers.
Family and friends say these charges now mark a new chapter of a long journey still left for those who loved Jacob Klepacz.
"I don't' feel any better. My son is gone still. Well the way he was murder too. A beating like that… Who does that? Those ain't human beings. Those are animals."
Jacob's death brings up a haunting past for this father.
Chester Klepacz's father also, beaten to death 43 years ago to the day Jacob was killed.
He says it happened on this block, where the family still lives.
"But they beat him with a chain and stuff and yeah, I don't see how that's involuntary manslaughter, but this case, they're not going to get over on us like that."
This father waits for more answers surrounding his son's death and whereabouts.
The night before Jacob was killed, he was out with friends watching the Blackhawks game at this Streeterville bar.
"And then we find some other information out, that he went out again and met up with a few people."