This is an archived article and the information in the article may be outdated. Please look at the time stamp on the story to see when it was last updated.
DOLTON, Ill. — A  woman has died days after she was shot in the head while driving with her children in Dolton.
The medical examiner said Marshia Bowman, 40, died Friday.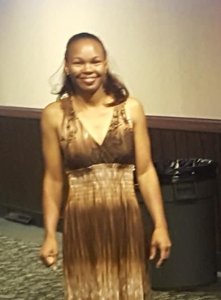 Around 7 p.m. Wednesday, Bowman was driving home with her four daughters. Their red minivan was on Sibley Boulevard in Dolton when she was struck by several stray bullets, an unintended victim of gun violence.
The van veered off the road and crashed into a tree near Thornridge High School.
The girls weren't injured but Bowman was taken to the University of Chicago Medical Center where she died Friday.
Police continue to investigate. A SWAT team raided a home not far from the shooting scene but their search turned up empty
Bowman worked at Kiddy Kulture Daycare in Harvey.  Her coworkers are devastated. Judette Wilson is among them.
"She was loving," Wilson said. "She loved her kids she taught her kids and they loved her. It's just unbelievable. I don't have the words to express how I feel right now. I'm just broken-hearted."
Arrangements are still being finalized, but McFarland and Walker Funeral Service is covering the funeral at no cost and helping to raise money for the burial.
The family of Bowman has set up a GoFundMe page and are pleading with the public for anyone with any information to come forward.