This is an archived article and the information in the article may be outdated. Please look at the time stamp on the story to see when it was last updated.
Last night marked the final night of a Minnesota teen's goal to sleep outside every night for an entire year.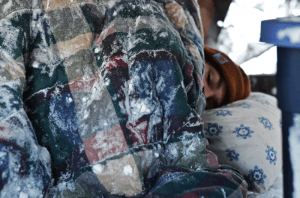 Rudy Hummel, 17, said it all started as a personal challenge. When he realized he could raise money and help people while he did it, he asked people to pledge money for each night he spent outside. He's donating that money to Habitat for Humanity and a bird observatory.
Hummel slept outside through the coldest winter in northern Minnesota in 139 years. He said the worst part wasn't the cold; it was the mice that invaded his snow cave.