This is an archived article and the information in the article may be outdated. Please look at the time stamp on the story to see when it was last updated.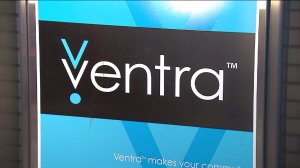 Metra may become the next transit agency to use the Ventra fare card.
A recent progress report said Ventra transactions at CTA turnstiles are getting faster and more reliable; and it's easier to get a Ventra customer service operator on the phone.
At an RTA meeting Wednesday, Metra officials said they'd like to integrate their ticketing system with that of the CTA; they even suggested that Metra riders may one day swipe their smartphones as virtual tickets, and stop using old-fashioned paper tickets.