This is an archived article and the information in the article may be outdated. Please look at the time stamp on the story to see when it was last updated.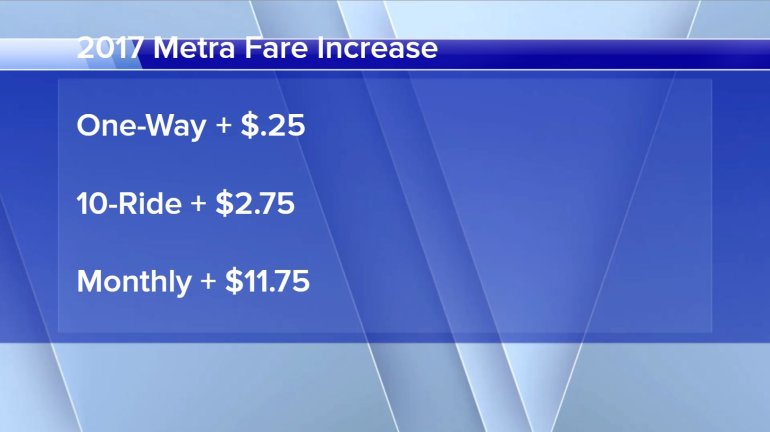 Metra riders will have to start paying more to ride starting Wednesday.
The Metra board voted on the hike at its meeting in November.
One way tickets go up 25 cents.  10 ride passes go up $2.75 and monthly passes would go up about $11.75 in all zones.
So depending on which zone you're in and how far you travel, a monthly ticket holder will be paying anywhere from 4-12 percent more than they currently pay.
People who use reduced fare tickets will also see increases including the monthly passes up $7.50.
Weekend passes will stay the same.
Metra says the increase will bring in $16 million dollars to help fund its backlog of capital needs which includes rehabbing locomotives and rail cars, positive train control compliance and signal work.
This is the third hike in three years for riders.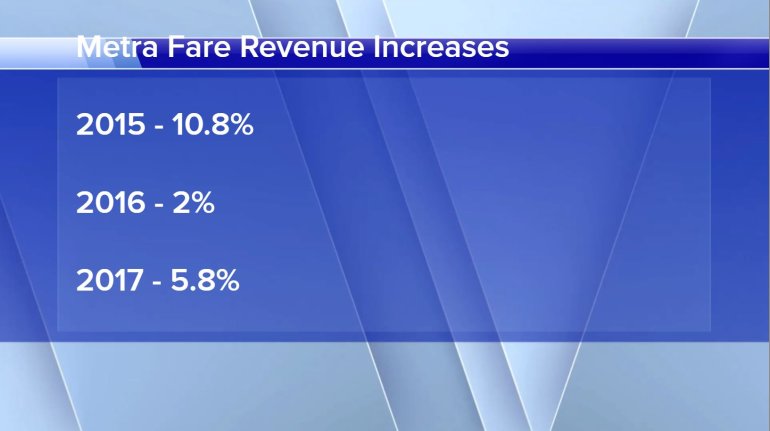 More information: Metra new fare tables (pdf)