This is an archived article and the information in the article may be outdated. Please look at the time stamp on the story to see when it was last updated.
A memorial service was held in Chicago for the late former Illinois comptroller, Dawn Clark Netsch.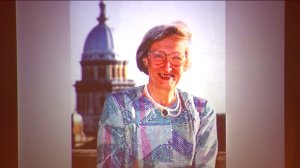 The event took place at Northwestern University's School of Law Saturday, where she became the school's first female faculty member in 1965.
Netsch was the first and only woman to ever win the democratic party's backing as candidate for governor in Illinois.
Netsch died last month from complications of Lou Gehrig's disease.
She served as a state senator for 18 years.