This is an archived article and the information in the article may be outdated. Please look at the time stamp on the story to see when it was last updated.
CHICAGO — Memory and marijuana. A new study looks at heavy cannabis use in adolescence and uncovers a memorable finding.
Matthew Smith, PhD, Northwestern Medicine researcher: "So this is the hippocampus."
The curved structure rests in the mid-brain – a center for long-term memory storage.
Matthew Smith, PhD: "The hippocampus is involved in just kind of day-to-day conversation. If you're going to talk to somebody, and you want to remember what you're talking about later on in the day or tomorrow or after, the hippocampus is essential to that."
These are MRI scans enhanced by advanced brain mapping technology. On the right, a typical, healthy hippocampus. On the left, a model representing former cannabis abusers – specifically young adults, who from the age of 16 or 17 used marijuana daily for about three years.
Matthew Smith, PhD: "What we're seeing is that these kind of colder, bluer, purple regions of the hippocampus are demonstrating a kind of shrinking of that region, so it's smaller or deflated looking."
The red, hotter tones show inflammation. Together, all the colors represent the physical differences found among the heavy marijuana users – two years after they stopped abusing the drug.
Matthew Smith, PhD: "It's a definite physical difference between the groups in the study."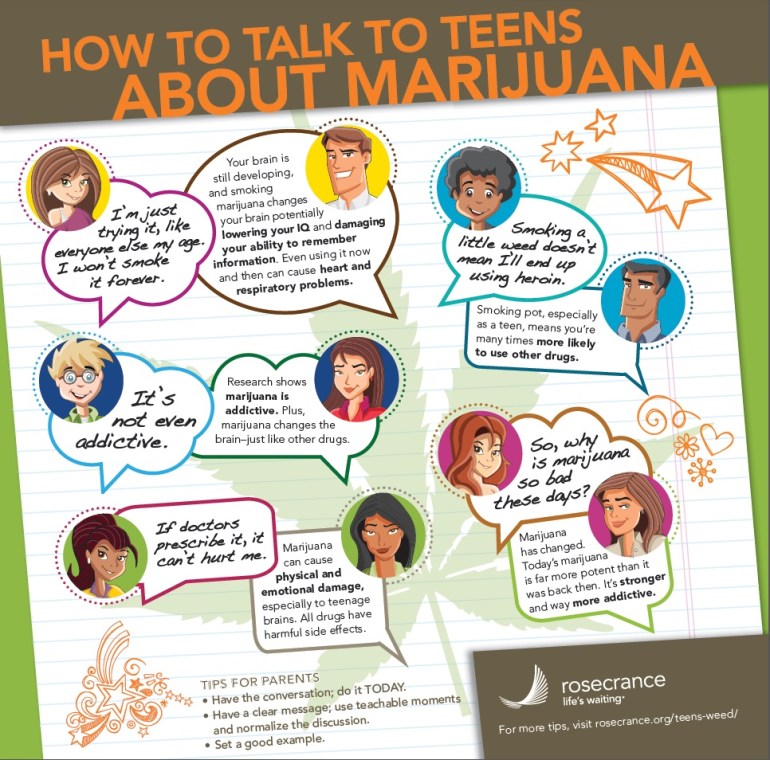 But Northwestern Medicine researcher Matthew Smith says the differences stretched beyond the physical.
Matthew Smith, PhD: "What we found was the differences in the hippocampus shape were directly related to performing more poorly on memory assessments."
The young adults who abused cannabis as teens performed 18 percent worse on long-term memory assessments compared to young adults who never used the drug.
Matthew Smith, PhD: "So what the findings suggest is there may be a sustained effect of marijuana on the brain. I think one of the main implications, if you introduce a drug into the brains of adolescents the adolescent brain is maturing and doing a lot of things to prepare for adulthood. That can alter the development of the adolescent brain."
The longer the teens abused marijuana, the more abnormal the hippocampus. The study authors say the area of the brain is likely susceptible to marijuana because it's dense in THC receptors — a cannabinoid found in marijuana. The substance can fluctuate in potency depending on how the cannabis is grown.
You can obtain a free downloadable copy of "Teens & Weed: Still a Big Deal" by going to http://www.rosecrance.org/teens-weed/
They also have a brochure on cough medicine abuse titled "Teens & DXM" http://www.rosecrance.org/teens-dxm/
For more information about Rosecrance, go to www.rosecrance.org