This is an archived article and the information in the article may be outdated. Please look at the time stamp on the story to see when it was last updated.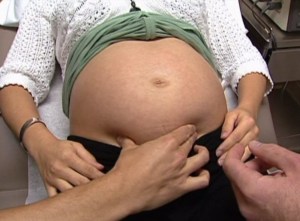 If a mother has induced or augmented labor, her child may be more likely to develop autism.
Induction involves stimulating contractions before spontaneous labor begins, and augmentation involves helping contractions become stronger, longer, or more frequent.
Researchers report that male babies born in deliveries that were both induced and augmented were 35 percent more likely to have autism.
The risk was 15 to 18 percent higher if either treatment to expedite labor was used individually.
The autism risk for female babies increased only with augmented labor.