This is an archived article and the information in the article may be outdated. Please look at the time stamp on the story to see when it was last updated.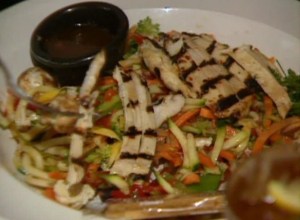 A new study finds that about 30 percent of heart attacks, strokes, and deaths from heart disease can be prevented in people at high risk if they switch to a Mediterranean diet.
The Mediterranean diet is rich in olive oil, nuts, beans, fish, fruits and vegetables.
The first major clinical trial to measure the diet's effect on heart risks found that it helped study participants, even though they did not lose weight, and most were already blood pressure drugs, statins or diabetes drugs.