This is an archived article and the information in the article may be outdated. Please look at the time stamp on the story to see when it was last updated.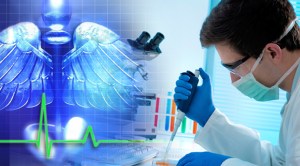 Seeing into the future of vision therapy, doctors say they can use gene therapy to reverse blindness. 
Surgeons at Oxford reversed the course for six patients who were losing their eyesight.
They inserted a gene into the eye, which revived light-detecting cells.
They believe this treatment is perfect for people with macular degeneration, the most common form of blindness.
Patients say it brought them back from total darkness into the light of seeing their loved ones again.
For more information, check out this story from BBC News.