This is an archived article and the information in the article may be outdated. Please look at the time stamp on the story to see when it was last updated.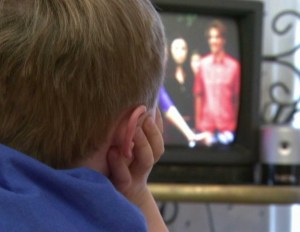 Better TV habits can lead to better behavior among children.
Researchers tracked more than 600 families with kids aged 3 to 5 years old.
Half the families agreed to switch from programming with more aggressive and violent content, and instead watch educational shows that encourage sharing, kindness, respect and tolerance for diversity.
After six months, children who increased their pro-social viewing acted less aggressively, showed more sharing and respect, and were more likely to compromise and cooperate.