This is an archived article and the information in the article may be outdated. Please look at the time stamp on the story to see when it was last updated.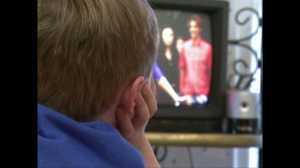 Some researchers say that television commercials may be pushing kids to drink.
Researchers followed a group of seventh graders who were recruited from 23 middle schools in Los Angeles.
The kids were surveyed about their television viewing and about ads they watched and remembered.
Exposure to alcohol advertising was found to have a significant correlation with alcohol use, especially among girls.
Liking the ads was connected with alcohol-related problems, such as fighting, neglecting responsibilities, and not being able to do homework, particularly in boys.
The more kids were exposed to the ads and liked them, the more their alcohol use grew from seventh to tenth grade.