This is an archived article and the information in the article may be outdated. Please look at the time stamp on the story to see when it was last updated.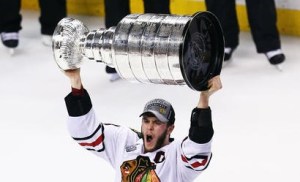 Chicago is collecting on its bet with Boston for winning the Stanley Cup.
As part of the wager, Chicago will take over Boston's website for a single day and the mayor says he needs help.
Mayor Emanuel's office is asking Chicagoans to post photos and video about why they love the city.
Use the "Stanley Cup Video" hashtag (#StanleyCupVideo) on Instagram, Facebook or Twitter.
The city will choose the most creative entries to put on the Boston website.
Videos and pictures must be submitted by Friday, August 5.