This is an archived article and the information in the article may be outdated. Please look at the time stamp on the story to see when it was last updated.
Mayor Rahm Emanuel believes his coordinated initiative to improve seven neighborhoods will create thousands of jobs and greatly boost the standard of living.
The mayor shared his vision for his "Chicago Neighborhoods Now" program in a one-on-one interview with WGN's Tonya Francisco at City Hall.
The comprehensive plan includes a groundbreaking ceremony on Tuesday for "The Shops and Lofts at 47" in the Bronzeville neighborhood. Parts of Englewood, Rogers Park, Uptown, Little Village, Pullman, and the Eisenhower Corridor are also part of the agenda.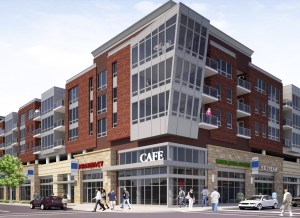 "The Shops and Lofts at 47" project at 47th and Cottage Grove has been 10 years in the making. It will include a Walmart store, and 96 mixed-income rental units.
"So this investment, what we're making, from a transportation, mass transit, road improvements, water improvements, bike lanes, parks, schools; this is going to leverage thousands upon thousands of construction jobs, as well as about a $153 million in public investments which we'll leverage, and another $800 million in private dollars…" said Emanuel.
In total, the City is collectively leveraging $330 million in public funding with $2.6 billion in private funding.
WGN News Writer C. Hayes published this story.