This is an archived article and the information in the article may be outdated. Please look at the time stamp on the story to see when it was last updated.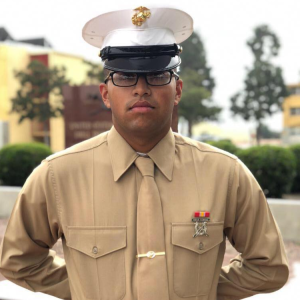 BRIDGEPORT, Calif. — A U.S. Marine from Cook County died during a training exercise in California.
Pfc. Christian Bautista, 21, died Sunday morning at the Marine Corps Mountain Warfare Center.
Marine Corps officials said Bautista was riding in an M-1151 Enhanced Armament Carrier vehicle that was doing tactical logistics support during the training exercise.
There's no word yet on what caused the accident.
The warfare center in Bridgeport, Calif., is used to provide realistic training in more austere climates and terrain.
Bautista was a Morton East High School graduate who played football, wrestled, ran track and was part of a journalism class that designed the school's yearbook.
The principal at the school said he already made name for himself at the age of 21 and was going to do even greater things with his life.
The Marine Corps issued the following statement:
The Marine Corp says quote Our primary concern is for the Marine we've lost, his family, friends, and fellow Marines and sailors. We have them in our prayers and will exhaust all resources to aid them during this difficult time.

Brig. Gen. Roberta Shea,