This is an archived article and the information in the article may be outdated. Please look at the time stamp on the story to see when it was last updated.
CHICAGO — Surveillance video shows a man police are searching for in connection to four sexual assaults in Lincoln Park that happened in the past three weeks.
According to a police alert that was issued, in three of the incidents, a man approached women who were walking alone and groped them. In one of the incidents, he approached a woman who was walking with a friend. After one of the assaults, the man fled on a bicycle.
The attacks occurred:
• On May 17 in the 1900 Block of N. Cleveland Ave. at approximately 11:30 p.m.
• On May 24 at Fullerton and Sheffield avenues around 1:45 a.m.
• On May 25 in the 2200 Block of N. Orchard St. at approximately 4:00 a.m.
• On May 29 in the 1800 Block of N. Burling St. at approximately 10:30 p.m.
The surveillance video came from a home on the 2200 block of Orchard Street. The homeowner said two young women went into the alley to go to the bathroom. The video is stamped May 25 at about 5 a.m. In the video, a man can be seen on a bike making a turn in the alley to catch the women unexpectedly. The camera then catches him quickly coming out of the alley and making a right to get onto Webster Avenue.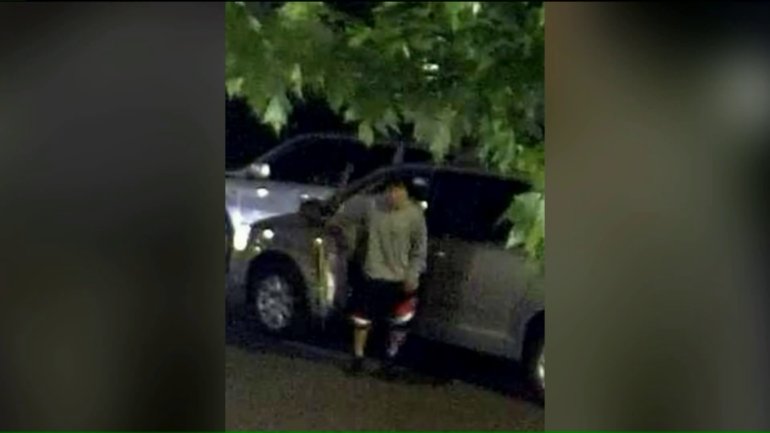 Police described the man as Hispanic or Asian, mid-20s to mid-30s, 5 feet 5 inches tall to 5 feet 10 inches tall, 150 to 170 pounds, dark hair, medium to light complexion, wearing a white T-shirt and dark-colored pants or shorts.
Anyone with information can call Area Central detectives at 312-747-8380.
Police are warning people to stay safe. Anyone who sees someone suspicious should call 911. Peopler are advised to walk in pairs and to be aware of their surroundings, take out their earbuds and travel in well-lit populated areas.