This is an archived article and the information in the article may be outdated. Please look at the time stamp on the story to see when it was last updated.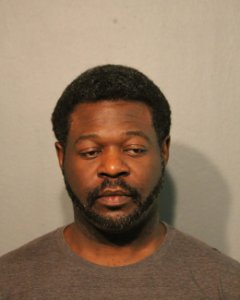 CHICAGO — A man has been charged with murder for the fatal shooting of a woman at a Northwest Side Walgreens.
Louis Hicks Jr., 33, was charged Thursday with one felony count of first-degree murder, one felony count of false impersonation of an officer and one felony count of aggravated unlawful use of a weapon.
Police said Hicks was identified as the person who shot and killed 46-year-old Sircie Varnado inside the Walgreens on the 4800 block of West Fullerton Avenue in the city's Belmont Cragin neighborhood last week.
According to Chicago police, the store manager confronted the woman after spotting her shoplifting.
He called a former security guard who reportedly falsely identified himself as a Chicago police officer.  He had a verbal argument with the woman and the argument turned physical.
The man shot Varnado and took the shell casing with him.
Hicks once worked for Monterrey Security and has a record of arrests on drugs, assault and impersonating a federal employee.
At one time, he worked security at a Catholic charities field office at St. Sabina Church, but the Rev. Michael Pfleger said it was his understanding that Hicks was asked not to return after being too aggressive with patrons.
Hicks turned himself in to police at the Chicago Police Department's 5th District station.
He is due in bond court Friday.
Walgreens released the following statement to WGN:
"We extend our deepest and most sincere condolences to the victim's family. We are committed to providing a safe environment for our employees, patients and customers in the communities we serve and continue to cooperate with police. The suspect was not our employee. The store employee is no longer with the company."