This is an archived article and the information in the article may be outdated. Please look at the time stamp on the story to see when it was last updated.
One man is dead and many questions remain after a collision took place early Saturday morning on Interstate 57.
At about 1:00 am in Chicago's Washington Heights neighborhood, police say a black SUV rammed silver Dodge Stratus down an embankment.  The dodge rolled down onto I-57, killing 31-year-old Corey Owens.  It isn't clear if he was the driver or passenger of the car.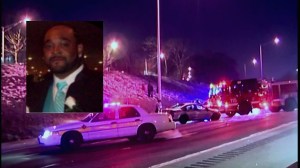 Early Saturday morning, police guarded a hole in the chain link fence where the SUV was found– still running.  Police say the driver of the SUV fled the scene and hasn't been found.
Relatives of the victim say they received an anonymous call saying he had been killed.  They arrived at the scene along with police.
Larhonda Young, Owen's sister, said "It was real awful to see my brother just lying in the street, waiting to be picked up by someone."
Owens is survived by his parents, eight siblings and a 9-year-old daughter.  Family members say the dodge didn't belong to Owens, and they aren't sure what he was doing or who he was with at the time of the crash.
Owen's aunt, Trina Owens, wants closure and said "This is some time of accident," and she just wants the truth.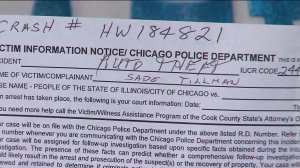 Early Saturday evening, police news affairs said they could not confirm if the two vehicles involved were stolen.  But Sade Tillman contacted WGN News after she saw her car on TV.
She says it was her Dodge Stratus that was stolen Friday night while she was at a party.  She has the police report to prove it.
"The police were looking for me, they went to my house." They found your car far south, and you saw the car on the news? "Yes, it's the same car," Tillman said.
Police do not have anyone in custody and the incident is under investigation.