This is an archived article and the information in the article may be outdated. Please look at the time stamp on the story to see when it was last updated.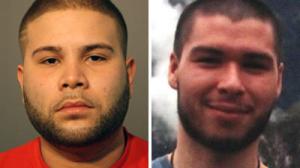 A man charged with shooting to death one person, and wounding another, is expected to face a bond judge Wednesday.
Arcadio Davila, 24, is accused of killing Ricky Pike and one of Pike's friends near their apartment in the city's Logan Square, back in August.
Pike was aspiring to become chef.
Court records show Davila has been arrested about 20 times since 2005.