This is an archived article and the information in the article may be outdated. Please look at the time stamp on the story to see when it was last updated.
CHICAGO — A man in the city's West Town neighborhood is accused of choking an 8-year-old girl in the restroom of a South Loop store last weekend.
The incident happened around 1:15 p.m. Saturday at the Jason's Deli in the 1200 block of South Canal Street.
According to police, the girl was inside the restaurant with her mother, but the two got separated and the girl went into the restroom.
33-year-old Reese Hartstirn came into the restroom and starting choking the girl until she passed out.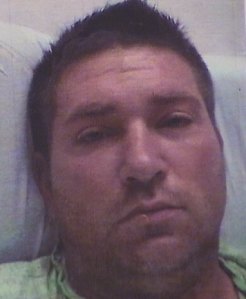 According to a release from the Chicago Police Department, Hartstirn picked up the girl and carried her into a stall and closed the door.
Police say when the girl's mother came into the stall to rescue her daughter, Hartstirn pushed the mother.
The girl was transported to Comer Children's Hospital for treatment, but her condition is unknown at this time.
Hartstirn was held inside the store by some people after they were alerted to what was going on.
According to police, he was taken to the First District police station, where he became aggressive and started swinging his fists at an officer.
The release said that Hartstirn was charged with a felony count of aggravated kidnapping and a felony count of aggravated battery to a child under 13. He was also cited with a misdemeanor count of aggravated assault to a peace officer and a misdemeanor count of battery.
Jason's Deli released a statement to WGN saying:
We're blessed to have a wonderful relationship with the Chicago Police Department. Many of them are our customers and because of their connection to our deli, this unfortunate situation was handled very quickly. We're proud of how our team members responded and thankful that we have the kind of customers that are willing to lend a hand in a difficult situation. We continue to work hard every day to make every customer happy.
A Cook County judge Monday ordered Hartstirn held without bail.
He is scheduled to appear in court May 16.
-The Chicago Tribune contributed to this report.