This is an archived article and the information in the article may be outdated. Please look at the time stamp on the story to see when it was last updated.
A suburban man has been arrested and charged after soliciting a meeting with what he thought was a teenage boy but was actually a detective conducting an investigation.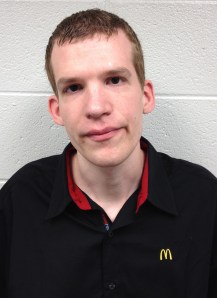 25-year-old Ryan Horn of Hawthorn Woods has been charged with three counts of indecent solicitation of a child, according to police.
Police say Horn posted an online ad seeking a companion and began to communicate with someone he thought was a 14-year-old boy. The person was a detective with the Lake County Sheriff's Office Cybercrimes Unit.
Police say Horn requested to meet the person yesterday morning. Horn was met by the Lake County authorities.
"During an interview, he told detectives his intentions were to meet with a 14 year old boy to engage in sexual activities," police said in a statement.
Horn's bond is set at $100,000 dollars and he is scheduled to appear in court tomorrow.