This is an archived article and the information in the article may be outdated. Please look at the time stamp on the story to see when it was last updated.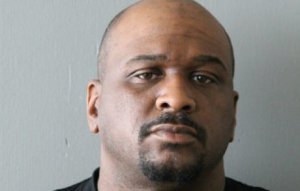 CHICAGO — A Cook County judge killed outside his South Side home Monday was shot during a "targeted" robbery,
police officials said Wednesday while announcing the first charges filed in his slaying.
Joshua Smith, 37, was charged with first degree murder, attempted first degree murder, and obstruction of justice for the fatal shooting of Associate Cook County Circuit Judge Raymond Myles.
Myles, 66, was shot early Monday outside his South Side Chicago home. A woman he knew had already been shot and police have said Myles exchanged words with the attacker and then was shot, too.
Police have not released the woman's name, saying she is a witness to the killing.
"The motive of this crime is robbery, which we did not believe is random, nor do we believe Smith acted alone," Chief of Detectives Melissa Staples said during a Wednesday press conference.
Staples said police were able to build a timeline of events and identify the vehicle used in the killing using surveillance footage taken by cameras mounted on nearby homes. She said police eventually located the vehicle even though it had been fitted with a different rear license plate, although its owner isn't believed to have been involved in the shooting.
Ballistics also showed the gun that killed Myles was used in an armed robbery in January, Staples said. But beyond those details, police officials would not go into specifics of the case, saying the investigation was ongoing and more would be revealed during Smith's bond hearing Thursday.
Smith came in to speak with detectives two days ago, police said.
"This investigation is far from over," Staples said, saying they are investigating the crime as a "targeted robbery."
The FBI is offering a $25,000 reward in the case.
Myles received his law degree from the University of Illinois College of Law. He was appointed to the court in 1999. Circuit court judges appointed him an associate judge in 2001 and Myles had served in the criminal division since 2009, according to Cook County Chief Judge Timothy Evans.