This is an archived article and the information in the article may be outdated. Please look at the time stamp on the story to see when it was last updated.
WAUKEGAN, Ill. -- A Chicago man facing terror charges for threatening to shoot passengers on a Greyhound bus Friday will face an extradition hearing Wednesday, a judge ruled Sunday.
Margarito Vargas-Rosas, 33, was arrested and could be charged with making terroristic threats, a felony, and disorderly conduct after he reportedly made threats on a Greyhound bus and instigated a police chase on I-94 late Friday night.
Police responded to a 911 call made by a passenger onboard the Greyhound bus stating a man on the bus was threatening to shoot people.around 9:40 p.m. Friday.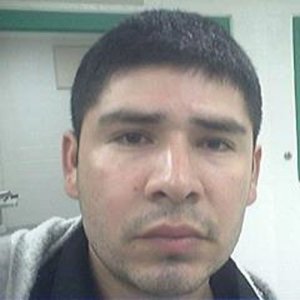 Several witnesses told police they had heard an argument between the suspect and another passenger and the suspect made threats to kill "everyone on the bus" and reportedly made a motion to his waistband that he was removing a gun, police say.
Racine County Sheriffs attempted to pull the bus over on I-94 near Highway 20 but the bus continued southbound.
About two dozen officers from multiple police agencies in Wisconsin started a pursuit that lasted 17 miles into Illinois near Wadsworth.
The bus eventually stopped just after the Illinois border after hitting spike strips put out by authorities in Kane County.
At first, law enforcement thought this may have been a hijacking, but the driver said he didn't stop right away because he thought the cops were chasing someone else or that this was a training exercise. He said he was not being threatened.
Police said all 36 passengers were removed from the bus and the suspect was taken into custody without incident. No injuries were reported.
Police said once in custody, Vargas-Rosas continued threatening officers' lives.
No firearms were found.
According to police, Vargas-Rosas was deported to Mexico in 2012 but currently resides in Chicago.
Vargas-Rosas was assigned a public defender after appearing in court Sunday, when the judge denied bond and set an extradition hearing for Wednesday.