This is an archived article and the information in the article may be outdated. Please look at the time stamp on the story to see when it was last updated.
CHICAGO — A man accused of punching a female security guard outside a River North condo building was indicted today.
Matthew De Leon, 23, is charged with attacking 46-year-old Zoa Stigler on the 600 block of N. Franklin last month.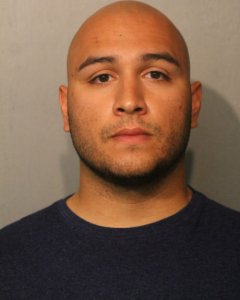 De Leon has been charged with one felony count of aggravated battery and great bodily harm, one felony count of aggravated battery in a public place and one felony count of aggravated battery on a peace officer.
Stigler had gone outside to check on De Leon when he became nauseated. That's when surveillance showed water being thrown at her, and then her assailant punching her once in the face. She suffered a broken nose and an injured bone beneath one eye.
De Leon is due back in court June 14th.