This is an archived article and the information in the article may be outdated. Please look at the time stamp on the story to see when it was last updated.
A man has been charged in the stabbing death of a woman from Elgin.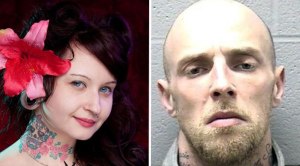 Paul Johnson, 34, has now been charged with first-degree murder, home invasion and residential burglary.
He is accused in the murder of Lisa Koziol-Ellis, who was stabbed to death inside of her townhouse in Elgin earlier this month.
His bond has been set for $5 million.
The husband of Koziol-Ellis found her body.
They had only been living in the townhome for a few days.
Johnson's next court date will be March 27.