This is an archived article and the information in the article may be outdated. Please look at the time stamp on the story to see when it was last updated.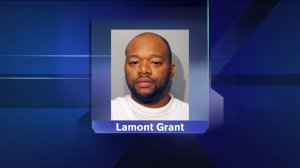 A man is now charged with a deadly shooting that happened along a CPS 'Safe Passage' route.
Lamont Grant, 34, was charged with first degree murder, attempted murder and aggravated battery.
He is due in bond court later today.
Grant turned himself in for the shooting of two men near 29th and State Saturday night.
One of the victims, Ralph McNeal, died from his wound.
The shooting happened on a 'Safe Passage' route for students of Drake Elementary.
Grant turned himself in to police, with the help of the Rev. Corey Brooks.
Brooks tweeted out a picture of the two of them, before he took him to police.