This is an archived article and the information in the article may be outdated. Please look at the time stamp on the story to see when it was last updated.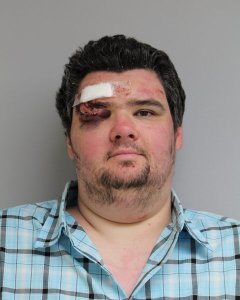 WHEELING — A man was charged with reckless homicide after a crash that killed a teen and injured several other people.
Adam Grunin, 30, was charged after officials said he was driving a 2014 Hyundai Sonata around 2 p.m. July 21 and was involved in a "minor property damage traffic crash" around 499 S. Milwaukee Ave. and fled the scene. Police said he then rear ended a Chevrolet Equinox at the intersection of Milwaukee Avenue and Hintz Road Wheeling. The impact of the crash forced the Equinox into the intersection where it hit a Toyota Tundra that was making a left turn.
Police said multiple witnesses said, and video footage showed, that Grunin was traveling at a speed of 107 mph in a 40 mph zone.
Four members of the Lendino family were in the Chevrolet Equinox. Seven people were taken to the hospital after the crash and 16-year-old Alyssa Lendino was killed.
Grunin was taken into custody after being released from the hospital and officials said he refused to cooperate with the investigation. He suffered a fractured wrist and a laceration above his eye.
Police told the Chicago Tribune that preliminary results from toxicology tests did not indicate that Grunin was intoxicated at the time of the crash. Although he has been diagnosed with epilepsy, prosecutors said tests indicated that he had not suffered a seizure at the time of the crash.
Several of Lendino's friends were present for Wednesday's bond hearing. She was weeks away from starting her junior year of high school at Hersey High School in Arlington Heights.
Grunin's bond was set at $300,000.