This is an archived article and the information in the article may be outdated. Please look at the time stamp on the story to see when it was last updated.
CHICAGO – "Clark" and "Addison," Lincoln Park Zoo's two red pandas will soon find new homes outside of Chicago.
Zoo officials say the move is coordinated with nature, when the pandas have grown to be adults and leave home so their mother, in this case "Leafa," is ready to breed again for the upcoming season.
Clark and Addison were born seven months ago, behind the scenes at the Kovler Lion House.
There's no exact date when Clark and Addison will be leaving but Lincoln Park Zoo officials say it will be in the coming weeks.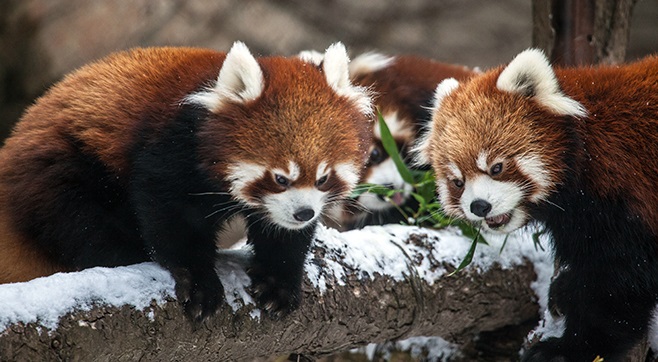 It's not certain where the cubs will go next but they will be housed in one of the Association of Zoos and Aquariums–accredited institutions.
The cubs will be alternating time with their parents in the Kovler Lion House's outdoor habitat over the next couple of weeks, but as with many things in Chicago, their presence outdoors will be dependent on the weather.
Zoo officials urge people who want to say goodbye to the zoo's first ever red pandas to do it soon.