This is an archived article and the information in the article may be outdated. Please look at the time stamp on the story to see when it was last updated.
CHICAGO -- Kane County State's Attorney Joseph McMahon was sworn in Thursday morning to prosecute Chicago police Officer Jason Van Dyke on first-degree murder charges for the killing of 17-year-old Laquan McDonald.
The appointment means two special prosecutors have been named, one to prosecute Van Dyke and another to investigate whether charges should be brought against other officers or police supervisors for covering up Van Dyke's conduct.
Last week, former Cook County Judge Patricia Brown Holmes was appointed to investigate the other officers' conduct.
A dash-cam video of the white officer shooting the black teen 16 times led the Justice Department to begin investigating police practices. The accounts of several officers dramatically differed from the dash-cam video.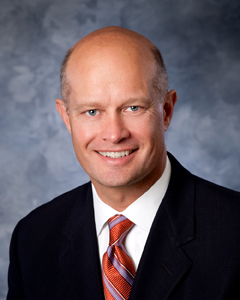 The video was released in November due to a court order after the city withheld it for more than a year.
McMahon was appointed Kane County State's Attorney in November 2010.
He began his legal career in 1992 as an Assistant State's Attorney in Kane County prosecuting criminal cases, including traffic, misdemeanor, felonies, sexual assault, gang-related crimes, crimes against children and the elderly, and first-degree murder and death-penalty cases. From 1998 to 2000 Joe served as chief of the Criminal Division of the Kane County State's Attorney's Office and supervised a staff of 28 lawyers and all criminal prosecutions in Kane County. Joe also worked as an Assistant Attorney General for the state of Illinois prosecuting white collar crime, public corruption and healthcare fraud.