This is an archived article and the information in the article may be outdated. Please look at the time stamp on the story to see when it was last updated.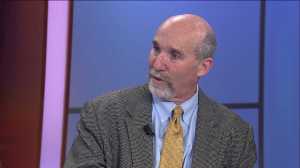 Former Drew Peterson lead defense attorney Joel Brodsky reported his one-time colleague, Steve Greenberg, to the police over an e-mail which Brodsky called "threatening."
On Monday, Brodsky filed a motion in court that stated Greenberg was "mentally ill."
Later that day, Greenberg sent Brodsky an e-mail requesting that he withdraw the filing.
Brodsky says he felt threatened.
Greenberg says he doesn't understand how the e-mail could have been construed as threatening.