This is an archived article and the information in the article may be outdated. Please look at the time stamp on the story to see when it was last updated.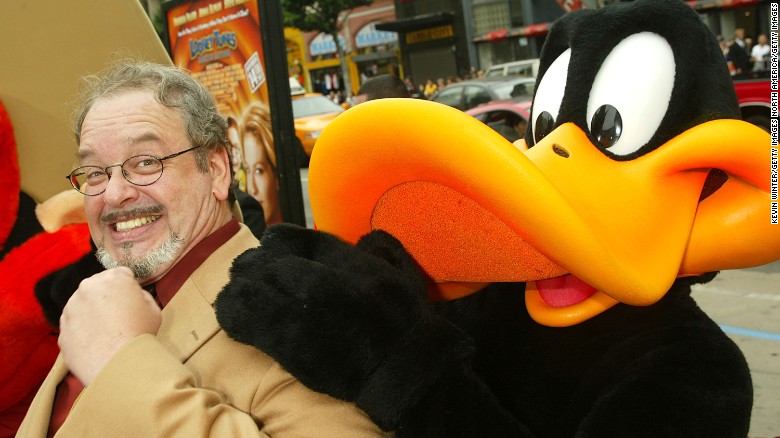 Joe Alaskey, a voice actor who performed such characters as Bugs Bunny and Daffy Duck, has died, a family member confirmed to CNN.
Alaskey, 63, had been battling cancer.
Alaskey was one of the actors who handled Bugs Bunny and Daffy Duck after the 1989 death of the famed Mel Blanc.
Daffy Duck proved to be one of his most prominent roles. He won an Emmy in 2004 for his performance on Cartoon Network's "Duck Dodgers."
The actor voiced many other beloved Looney Tunes characters including Tweety Bird, Sylvester the Cat and Plucky Duck. In addition, Alaskey also voiced Grandpa Lou Pickles on Rugrats, appearing in three films and the spinoff series, "All Grown Up."
He didn't just do cartoons. Among his other roles: Jackie Gleason in the TV movie "King of the World" and the voice of Richard Nixon in "Forrest Gump."
Fans of Alaskey took to Twitter to express their condolences.
Mark Evanier, a television writer and friend of Alaskey, wrote a tribute on his blog.
"The one I liked best was when he sounded like Joe Alaskey," Evanier wrote. "He had a long, long list of voices but that's the one I will miss the most."