This is an archived article and the information in the article may be outdated. Please look at the time stamp on the story to see when it was last updated.
CHICAGO --  
About 100 neighbors, community activists and others gathered outside the Chicago home where a 55-year-old woman and 19-year-old man were fatally shot by police.
Quintonio  LeGrier and Bettie Jones were shot as officers responded to a domestic disturbance call early Saturday.
Early Saturday morning, Jones' landlord and his son got into some sort of altercation on the second floor. The landlord called police and let Jones know to be on the lookout for officers once they arrived.
"She merely answered the doorbell and when the door was opened, she was shot to death," Larry Rogers, Sr. the Jones' family attorney said.
Police say Jones was shot accidentally
"Bettie was a loving person that loved music and church," Jones' nephew Jahmal Cole said.
Also shot and killed was LeGrier, a Northern Illinois college Sophomore, who family members say was holding a baseball bat when police arrived.
"They called for help. The police are supposed to serve and protect, but they're taking lives," said Janet Cooksey, Quintonio LeGrier's mother.
This afternoon, Rev Jesse Jackson paid a visit and says after all the protests over the Laquan McDonald shooting, this latest incident is troubling to say the least.
"It is the 71st police killing in the last five years and only one of them has had a murder charge," Jackson said.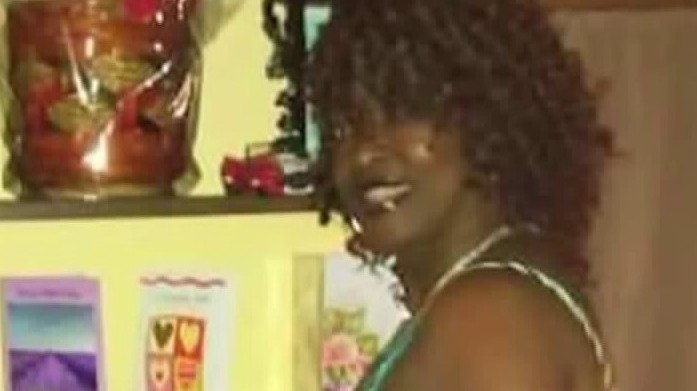 The Jones family says Mayor Rahm Emanuel called to pay his condolences but they want more than that.
"This needs to stop," Cooksey said. "No mother should have to bury her child."
Mayor Rahm Emanuel issued a statement saying  he has asked the police department and the Independent Police Review Authority to immediately review the Crisis Intervention Team training that provides guidance on how officers handle calls for service that involve mental health crises.
The Mayor's statement went on:
There are serious questions about yesterday's shootings that must be answered in full by the Independent Police Review Authority's investigation. While their investigation is underway, we must also make real changes within our police department today and it is clear changes are needed to how officers respond to mental health crises.

This afternoon I directed the new Acting Chief Administrator of the Independent Police Review Authority and the Interim Superintendent of Police to meet with each other as soon as possible to review the Crisis Intervention Team training, around how officers respond to mental health crisis calls. I have asked that they determine the deficiencies in the current training, and determine what steps can be taken immediately to address them.

The changes we have made in recent weeks are just a beginning – not an end. We will continue to ask tough questions of the police department, of the investigative agencies, and of ourselves, to drive the reforms the people of Chicago deserve and expect.