This is an archived article and the information in the article may be outdated. Please look at the time stamp on the story to see when it was last updated.
ROCHESTER, Ind. – A day after three siblings were struck and killed while waiting for a school bus, the Indiana school district announced it is moving the location of the bus stop.
Six-year-old twin boys, Xzavier and Mason Ingle, and their sister Alivia Stahl, 9, were struck by a pickup truck Tuesday around 7 a.m. Tuesday at 4600 N. State Road 25 in Rochester, Ind.
Maverik Lowe, 11, was also injured. He was airlifted a hospital and underwent surgery. His parents said Wednesday his condition had stabilized.
Authorities said the children were struck before sunrise as they were crossing a two-lane road near Rochester to board a Tippecanoe Valley School Corp. bus.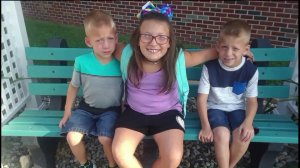 District superintendent Blaine Conley released a statement Wednesday that said, "Effective November 1, 2018 Tippecanoe Valley School Corporation will relocate the bus stop on State Road 25 into the Meiser Park."
The statement went on to say:
"In addition, I am establishing a transportation safety review committee which will examine all of our bus stop locations to ensure our children are transported safely."
The driver of the pickup, 24-year-old Alyssa Shepherd of Rochester, was arrested and charged with three counts of reckless homicide and one count of passing a school bus when arm signal device is extended, causing bodily injury.
Shepard was driving the pickup truck in the opposite direction when it struck the students. Police said the "stop" arm on the bus was out at the time.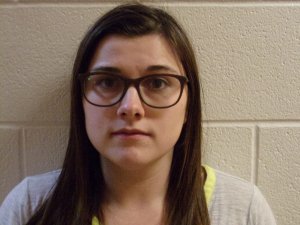 Authorities do not believe alcohol was a factor in the crash.
The National Transportation Safety Board said Wednesday it is sending a team of investigators to the scene.