This is an archived article and the information in the article may be outdated. Please look at the time stamp on the story to see when it was last updated.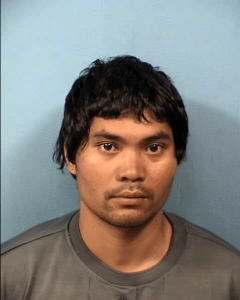 NAPERVILLE, Ill. — A judge set bond at $300,000 for a man charged with sexually abusing a maid at a Naperville hotel.
Nien Siu, 26, of Indianapolis, faces one count of felony criminal sexual abuse and one count of misdemeanor battery.
At about 2:30 p.m. Sunday, police say the maid was cleaning a room at the Extended Stay Hotel occupied by Siu. Siu allegedly returned to the room, locked the door behind him and sexually abused the woman.
Officials say the woman fled the room and reported the incident to hotel authorities, who in turn contacted Naperville police.
The following day, officers found Siu in his room and arrested him.
"The allegations against Mr. Siu are very disturbing," DuPage County State's Attorney Robert B. Berlin said in a statement. "The victim in this case is a woman just trying to make an honest living and should not have to worry about being sexually abused while at work. Thankfully, she was able to flee and report the incident to authorities."
Siu's next court appearance is scheduled for June 26.