This is an archived article and the information in the article may be outdated. Please look at the time stamp on the story to see when it was last updated.
CHICAGO — Authorities in Indiana have arrested a man who is accused of sexually assaulting two young girls in Chicago.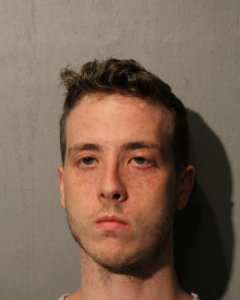 25-year-old Hunter Best is charged with home invasion and sexual assault.
Best is accused of entering  two homes in the city's Lincoln Park neighborhood within a 20-minute span on May 27th.
Police said he broke into a home in the 400 block of West Belden Avenue around 2 a.m. and sexually abused a 13-year-old girl who was asleep in her bedroom.
About 20 minutes later and a block away on Grant Place, police said he broke into another home and sexually abused an 11-year-old girl who was also sleeping.
Best is being extradited to Chicago where he may face more charges.