This is an archived article and the information in the article may be outdated. Please look at the time stamp on the story to see when it was last updated.
A cardiologist from Lake County, Indiana and a the Munster Community Hospital are being sued, accused of performing unnecessary surgeries with faulty devices.
Two former patients say Dr. Arvind Gandhi performed unnecessary surgeries using faulty devices and was not qualified to do the work.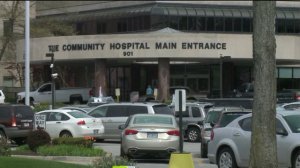 Gloria Sargent says Dr. Gandhi performed surgery to implant a pacemaker eight years ago.
Sargent claims the allegedly botched surgery led her to need a heart transplant, which she received.
Attorneys say the doctor and the hospital engaged in a pattern of negligence and even Medicare fraud when it came to the surgical implantation of cardiac defibrillators.
Munster Community Hospital issued a response saying, "There was no basis for any of the allegations made against Community Hospital in 2008.  Following an extensive investigation, the Department of Justice and the Federal Court dismissed all claims against the Hospital in 2012. We cannot speculate as to why Ms. Sargent and Mr. Kammer are now bringing this 'old news' to the attention of the media."